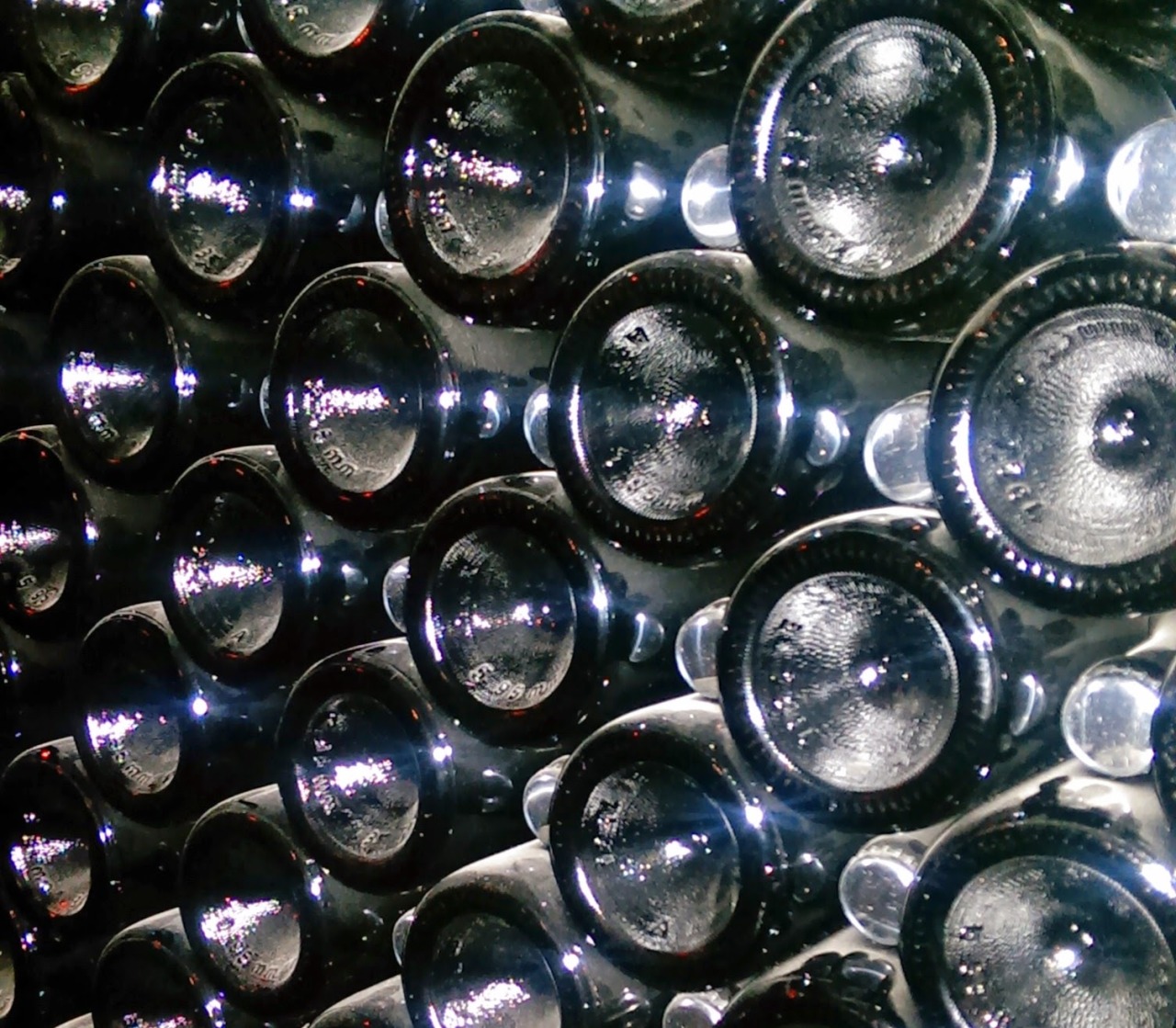 A wall of wine at a winery in Niagara-on-the-Lake. The undersides of the bottles are curved, which gives the wall of wine a lovely reflective appearance.
However the bottoms are curved, not for appearance sake, but to prevent the pressure from bursting the bottles while they sit in the rack.
The best UX is both beautiful and serves a functional purpose. Analyze your design and remove the beauty that exists only for beauty's sake. Focus on making functional things beautiful.